"Finally, we're adding one last benchmark to our compute run. NVIDIA and the
[email protected]
group have sent over a benchmarkable version of the client with preliminary optimizations for GK104.
[email protected]
and similar initiatives are still one of the most popular consumer compute workloads, so it's something NVIDIA wants their GPUs to do well at."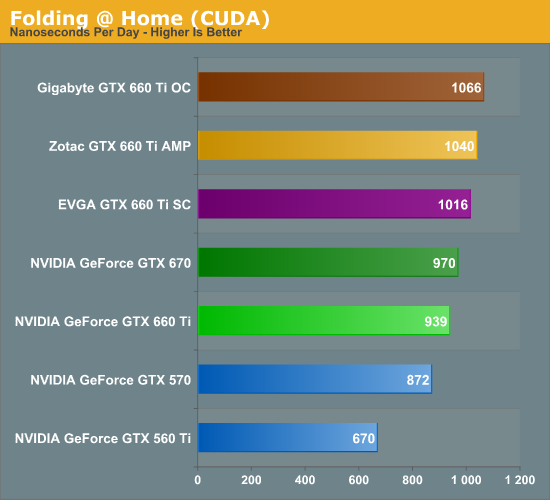 "Interestingly Folding @ Home proves to be rather insensitive to the differences between the GTX 670 and GTX 660 Ti, which is not what we would have expected. The GTX 660 Ti isn't doing all that much better than the GTX 570, once more reflecting that GK104 is generally struggling with compute performance, but it's not a bad result."

The price of this 660Ti , is to high IMO !
329Euro!