Given I am at Mrs VT's desk today sorting out her PC I will show a couple of pics. I'm quite ashamed of this actually I've basically used it as a dumping ground for my crap. Worst of all is the FO Nuke. I had no idea it would be this big so can't put it in the cupboard as there's no room
And about 10% of my trainer collection lives underneath.
And what the surrounding area of my desk looks like. Here we can clearly see "crap corner" as well as two boxes on the floor packed with modding parts for my latest project.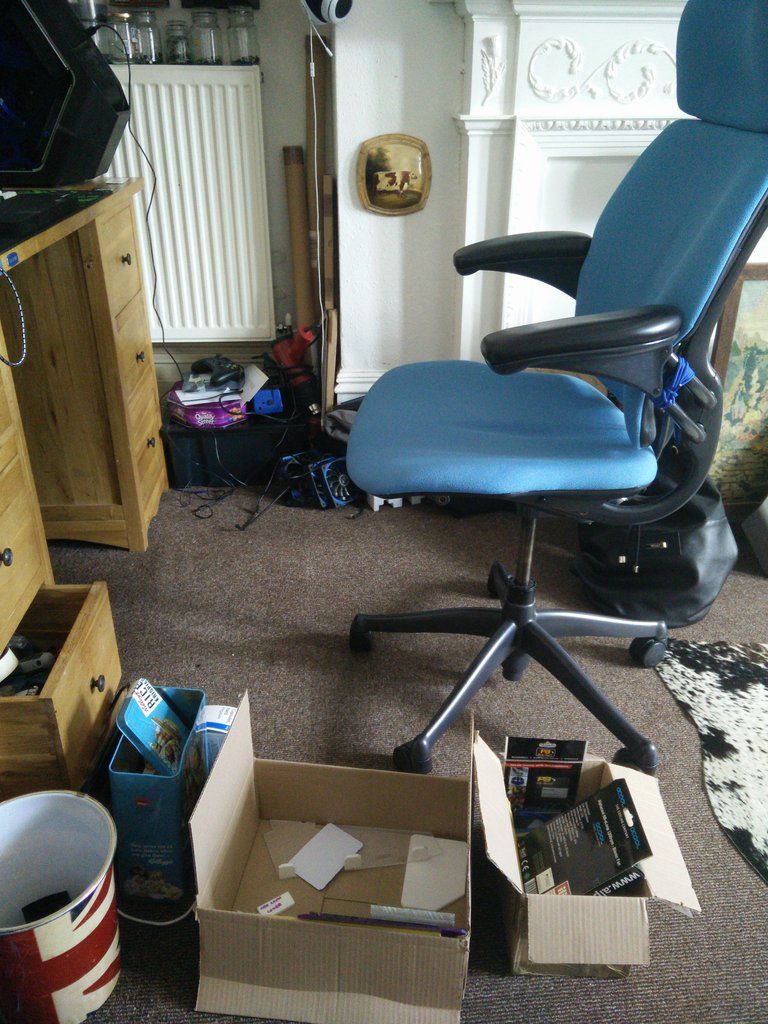 Most of that is usually on my desk.