I overclocked before using an earlier Bios version and all was fine....
Then I had my problem with enabling the RAM XMP profile, so thought updating the bios might help... (which it didnt, but ah well)
I've got Tom's 1155 Gigabyte Guide downloaded and I'm 20mins into it, so a default system searching for the lowest Vcore to run stable....
MIT
Core Freq - 34
T Core Freq - 38, 38, 38, 38
vcore - set to 1.000v (to test)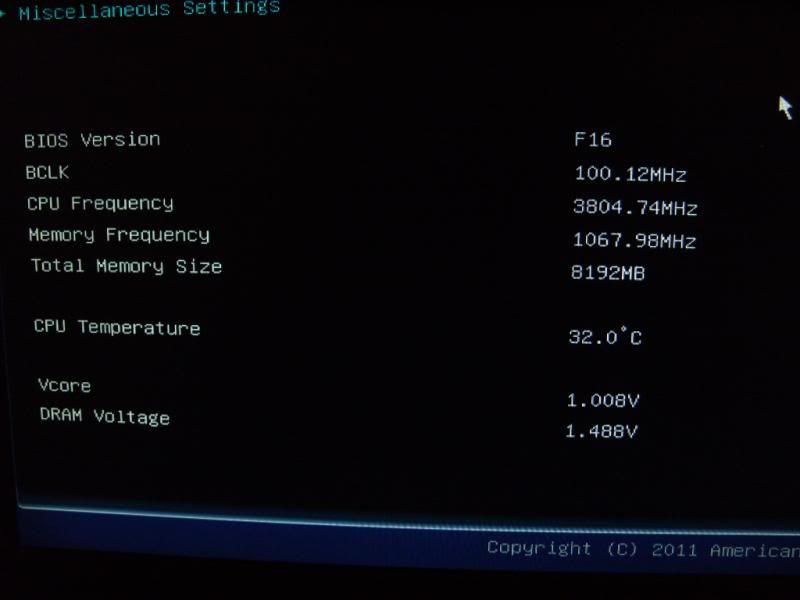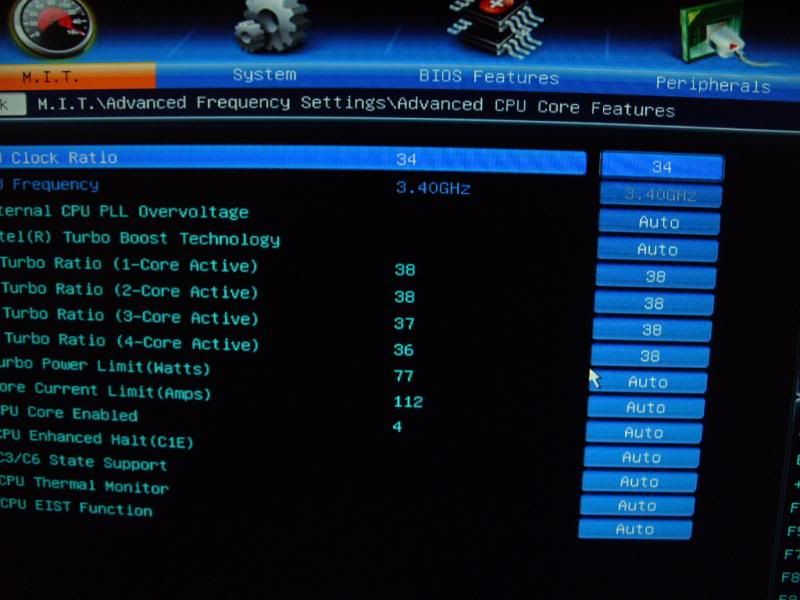 Ram.... (1600mhz Corsair XMS3)
Profile - Disabled
Set @ 1066
Perf Enc - Normal
DRAM - Quick
A Timing - Set as on the sticks - 9, 9, 9, 24 and CMD RATE - 1
Load Line Calib - Extreme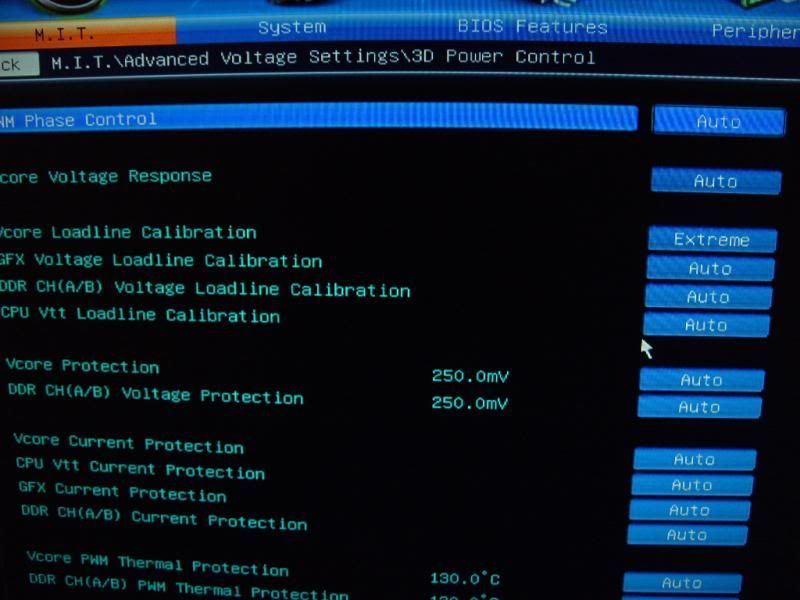 CPU Vcore - 1.000v
DRAM Voltage 1.500v
This is where my head spins.
Load CPU-Z and Core Freq (idle- looking on OC3D) hovers around 3.8 ghz.
Run IBT stress test and the freq doesn't move
--------
I'm doing something wrong, what I'm after is a 3.4ghz Idle and Turbo 3.8ghz..
lol, the way it should be straight out of the box.
For now, until i get this sorted, its now 4.0ghz @1.1v IBT stable (7 cycles and 4GB test)